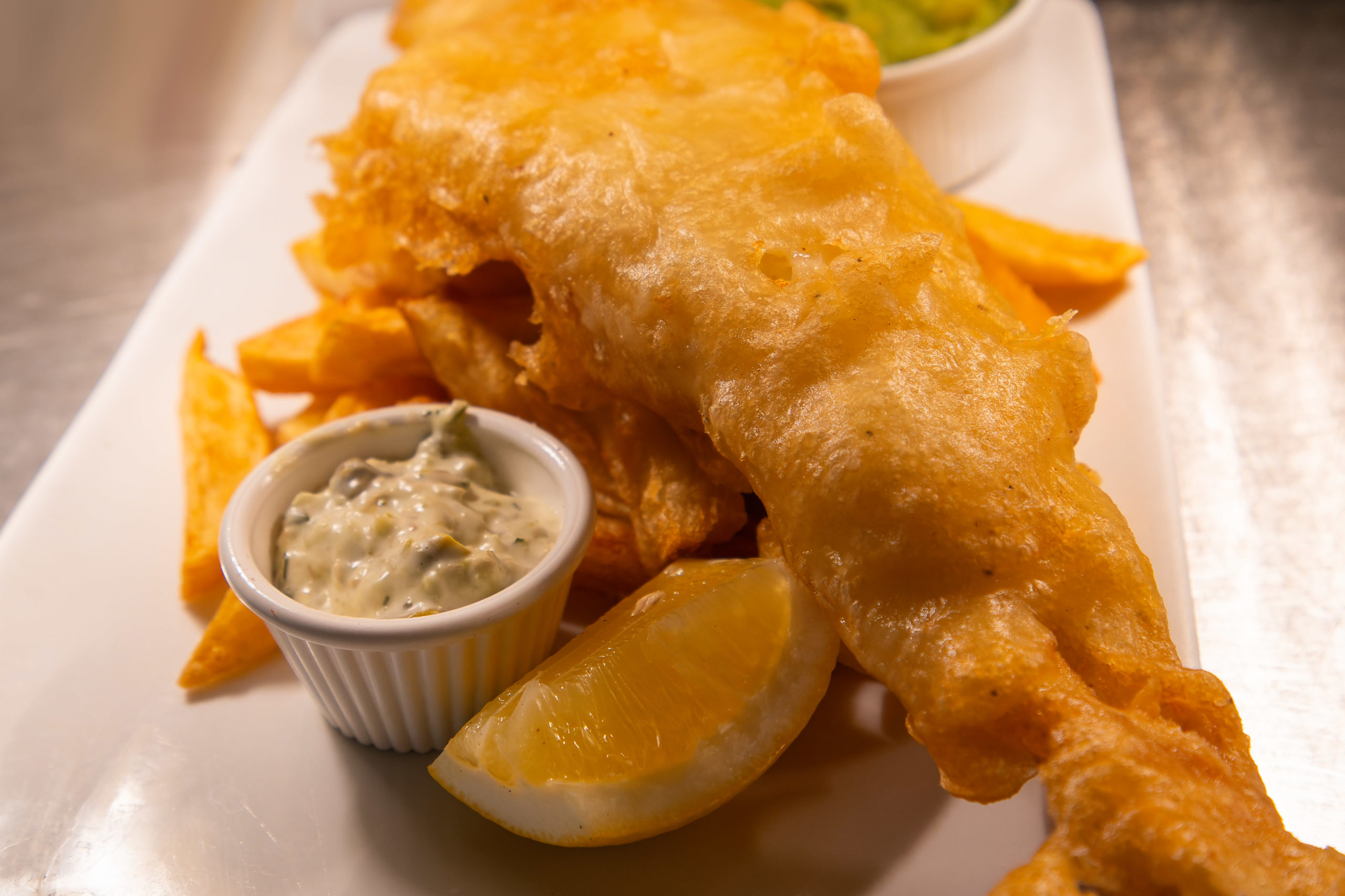 Fresh food cooked to order. Please be aware waiting times may vary during busy times
Rose Cottage Sharer for Two. Warm breads, olives, oil & balsamic, Italian salami, Spanish chorizo £13.45
Creamy Garlic & Tarragon Mushrooms, Served on toasted Ciabatta (v) £6.95
Prawn Cocktail, Dill & chive créme fraiche, lemon wedge, bread & butter £7.95
Honey Glazed Chicken & Chorizo Skewers, Served with a chilli jam & dressed leaves £7.95
Salt & Pepper Battered Squid, Served with tartare sauce & dressed leaves £7.95
Loaded Nachos, Drenched in cheese sauce, beef chilli & jalapenos £7.25
Halloumi Fries, Chilli jam, dressed leaves (v) £6.95
Beetroot hummus, Avocado, olives, warm flat bread £5.95
Oven Baked Homemade Beef Lasagne, Toasted garlic ciabatta, dressed leaves. £12.95
Ma Taylor's Pie of the Day, Served with a choice of either mash & vegetables or chips & crushed peas £14.25
Our Famous Beer Battered Fish & Chips, Served with hand cut chips, crushed peas, lemon wedge and tartare sauce £14.95
Pan Fried Lamb's Liver (cooked medium), Creamy mash, seasonal vegetables, red onion, parsnip crisp & chef's rich gravy £13.95
Wild Mushroom Risotto, Creamy garlic & tarragon sauce, watercress garnish, toasted garlic ciabatta (v) £16.95
Salmon & King Prawn Linguine, Tomato, chilli, chive sauce & toasted garlic ciabatta £16.95
Chicken & Chorizo Linguine, Creamy mushroom & thyme sauce served with toasted garlic ciabatta £15.95
Homemade Spinach & Tomato Vegetable Lasagne, garlic ciabatta £12.95
Wrapped Pancetta Chicken Breast, Stuffed with mozzarella & basil pesto, crushed new potatoes, seasonal vegetables, creamy mushroom & thyme sauce £15.95
Sage Stuffed Pork Fillet, Chorizo Scotch egg, apple & mustard sauce, crushed potatoes & fine green beans £16.25
Lamb Shank Shepherd's Pie, Served with seasonal vegetables £16.95
Duck Breast, Served medium with dauphinoise potatoes, fine beans, blackberry jus £17.95
Pan Fried Sea Bass, Served with ratatouille, sautéed potatoes & basil £15.95
Nut Roast, Served with crushed herb new potatoes, tomato, chilli, bean cassoulet (v) £12.95
(add Stilton £2.00)
Chef's Homemade Vegetable Thai Curry, Steamed basmati rice, mini garlic & coriander naan. (v) £12.95 (add chicken £5.50)
Veggie or Pork Sausage, Creamy mash, parsnip crisp. £13.95
Burgers - Beef or Chicken fillet (add Bacon extra £1.50)
served on a pretzel bun with baby gem lettuce, sliced beef tomato, gherkins, coleslaw & fries
(30 minute cooking time)
The Rose Cottage – Crispy bacon, roasted field mushroom & molten mozzarella. £13.95
Friar Tuck – Crispy bacon, beef chilli & melted Mexicana spicy cheese, jalapenos. £14.25
Maid Marion – Crispy bacon, BBQ sauce & molten mozzarella. £12.95
Sherwood Forest – Vegan patty, halloumi, roasted peppers & sweet chilli sauce. £13.25
Robin Hood – Southern fried chicken & chilli mayo sauce. £14.95
All served with grilled tomato, roasted field mushroom, garden peas, & dressed leaves. Choose from hand-cut chips, fries or jacket potato
10oz Sirloin £22.00 
10oz Rump £18.95 
12oz D-Cut Gammon Steak £14.95 
10oz Pork Chop £14.95
Salmon fillet £18.95
Surf & turf – 10oz rump & wholetail scampi £24.20
ADD A SAUCE – Pepper / Stilton / Creamy mushroom / Tomato & Chilli £3.95
Onion rings £3.50
Fries £3.50
Hand-Cut Chips £3.95
(add cheese £1.50)
Sautéed Mushrooms £3.50
Toasted Garlic Ciabatta £3.00
(add cheese £1.50)
Side Salad £4.50
Bread & Butter £2.00
Wholetail Scampi (6 pieces) £6.25
Buttered New Potatoes £3.00
Halloumi £3.50
Stilton £3.50
Cheddar Cheese £1.50
Seasonal Buttered vegetables £4.50
Dirty Fries – Seasoned fries, crispy smoked bacon, chorizo, jalapenos, molten cheddar, southern fried chicken, goujons, sweet chilli mayo. £4.95
Stone baked and cooked fresh to order
All can be gluten-free - 12 inch | All tomato based (BBQ base available)
Rose Cottage Rustic – Herb tomato sauce, Italian mozzarella & rocket. £10.00
Simply Salami – Herb tomato sauce, Italian salami & mozzarella. £11.95
The Works – Herb tomato sauce, Italian salami, ham, chicken, sausage, red onion Italian mozzarella. £13.00
Chilli Chicken – Herb tomato sauce, chicken breast, chillies & Italian mozzarella. £12.50
Garden Club – Herb tomato sauce, roasted courgettes, red onion, peppers, mushrooms, Italian mozzarella & rocket. £12.00
Nice & Spicy – Herb tomato sauce, chillies. jalapenos, peppers, Italian salami, mozzarella & rocket. £13.00
Added extras £1.95 each
12noon - 5pm Mon-Sat (excluding Bank Holidays)
Sliced Pie of the Day – Chips & garden peas, rich jus. £8.50
Liver & Onions – Parsnip crisp & creamy mash. £8.50
Mini Fish & Chips – Crushed peas. £8.50
6oz Gammon – Egg, chips, garden peas, onion rings. £8.50
Wild Mushroom Risotto – Garlic bread. £6.95
Oven Baked Homemade Lasagne – Garlic bread & garnished leaves. £7.50
12noon - 4pm Mon-Sat (excluding Bank Holidays)
Served on white or malted bloomer or toasted ciabatta with a handful of homemade chips.
Brie & Bacon. £7.25
Chicken & Bacon Melt. £8.25
Tuna Mayonaise Melt with Cheese. £7.95
Beetroot Hummus with Roasted Vegetables. £6.95
Cheddar & Pickle or Onion. £6.95
Sticky BBQ Sausage. £7.95
Chip Butty, Pot of Crushed Peas & Gravy. £7.00
Posh Fish Finger & Tartare Sauce £7.95
Caesar Salad – Baby gem lettuce, cherry tomatoes, herb croutons, parmesan shavings & Caesar dressing. £12.95
(add chicken. £5.50) / (add pan roasted salmon fillet. £8.95)
Chickpea Greek Salad £7.25
Goat's Cheese Salad – Beetroot, herb croutons. £11.95
Atlantic Prawn Salad – Dill créme fraiche sauce, herb croutons. £14.95
Tuna Mayo Salad £7.95
Roasted Veg, Beetroot Hummus £6.50
Served with dressed leaves
Cheddar Cheese £6.00 
Baked Beans £5.50 
Prawns in a Dill Creme fraiche. £7.95
Goat's cheese & red onion chutney £6.50
Tuna May. £7.50
Roasted veg & beetroor hummus £6.50
Ask your server for our selection of desserts
All food is cooked to order. Please bear with us at busy times.
Please inform your server of any food allergies, full allergen information is available on request.
It is important not to rely exclusively on menu information as sometimes our recipes may change.
Customers who consider themselves at risk please speak to your server before you place an order.
Afternoon tea available £16.95
pre-order only
Sausage £4.50
Liver £5.00
Chicken £5.50
All with veg & potatoes